WHEN DO PEOPLE SEEK HELP? | HOW I WORK WITH RELATIONSHIP ISSUES
When do people seek help? 
Many people seek professional help because of issues with one or more relationships, feeling they have tried to resolve issues and run out of steam. Issues include:
Love
Relationship issues
Stay together or separate
Separation
Affairs
Fear of partner leaving
Longing for love
Family
Conflict
Troubled by another's behaviour
'Children' still at home
Dealing with elderly parents
Dealing with in-laws/extended family
Conflict
Work colleague
Family member
Communication issues/conflict
Inter-generational conflict
Abuse
Anger
Friendship
Feeling unimportant in relationships
Making friends is hard
Not knowing how to support a friend/loved one
Not getting on with others
Work relationships
Bullying & harassment
Discrimination
Conflict a work
Affair with work colleague
Difficult colleagues/clients
Inter-generational conflict
Loneliness
Loneliness
Feeling shy
Living in another country to your friends & family
Homesickness
Having difficulty living on your own
Belonging
Adoption
Feeling unimportant in relationships
How I work 
When people come on their own - Even when the other party is not sitting in the room, counselling can support clients to view relationships differently and/or find new ways of responding that were previously hidden from view. Sometimes I invite clients to bring along the other person they are having difficulties with. Some want to do this while others do not want to take this step which feels too risky or too hard. This choice is always respected.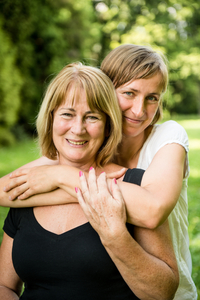 When both people come to counselling to resolve issues – for instance a father and son decide to come along together, I use an approach called Emotionally Focused Therapy (EFT). EFT is respectful of people's cultures, backgrounds, age, spirituality and beliefs about relationships. While known mainly for its applicability to couples counselling, EFT works equally well for relationship work helping to uncover new ways of relating so trust is rebuilt and both parties feel heard.
Providing counselling services throughout the Greater Wellington region including Wellington CBD, Johnsonville, Newlands, Churton Park, Tawa, Porirua, Petone, Lower Hutt.
Belinda Hodson Counsellor:  Phone 027 659 4450.